I haven't posted in a few days but I found myself with a needle in my hands almost every night--- at least for a few stitches. We got socked with a blizzard last night and this morning. Mother Nature was sitting around laughing the entire time I'm sure—it's April 1st after all. Thanks for all of the emails checking on me.
Ransom and I hit the woods after work. Snow photos are probably old news to people who see it all the time but not growing up with snow--- I'm still amazed. With the strong winds the snow blows sideways and clings to the birch trees.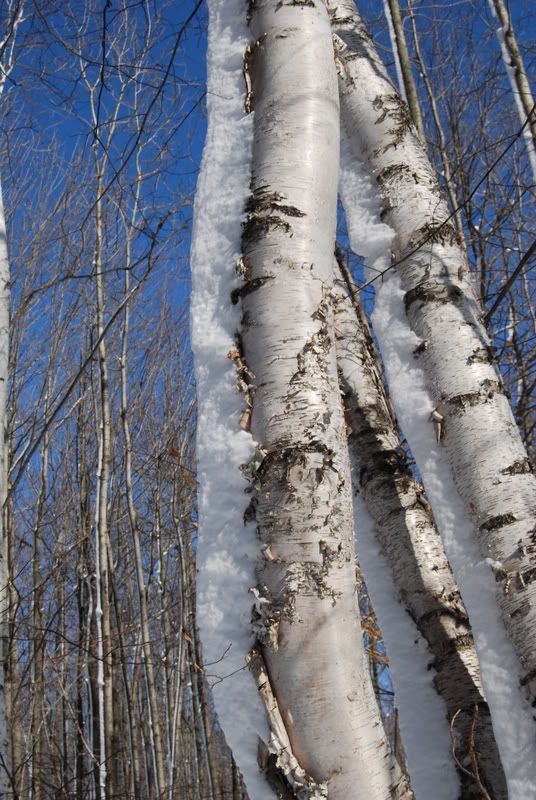 Our trails were drifted over with the heavy snow and high winds so Ransom and I were hiking through deep snow today. Here's a shot of my snow shoes.
No—I don't have the" tennis racket"- looking shoes – I've got the "Uptown Girl" kind of snow shoes and I love them.
Chelsey has a friend that is doing volunteer hours at our local Goodwill store. I've had him shopping-- watching for a jar for me.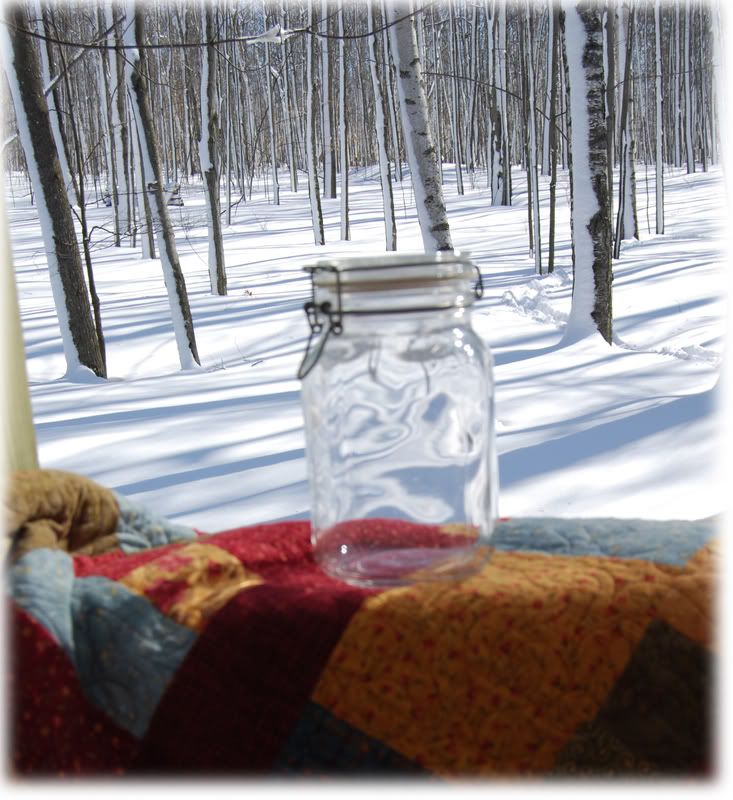 He found it yesterday…. While it's an incredible jar, it's based on the wish of being filled with cotton floss like
this
…. I guess every dream starts somewhere.
I had asked
Pat
about her quilt block rolls she made. A really neat lady—based on the premise, 'you give a guy a fish, you feed him for a day--- you teach him to fish… he eats forever…' she gave me the makings of one roll, got me started, let me complete it and sent stuff to make a larger one.
Thanks again Pat--- and I'll definitely make another to share with someone else…
It's getting late, I better get some sleep….
My Gratitudes:
1. Laughter and being able to forgive yourself for mistakes
2. Sunshine after a winter storm
3. Leftovers for easy supper