Her Dad had had about 4 hours of sleep…. Friday night she had a game in a town an hour and a half away.
" Don, just stay home, I can do this one solo. We'll hit the craft store, grab a bite to eat and go to the game. The weather is good… piece of cake."
"Ok – you're forgetting the camera."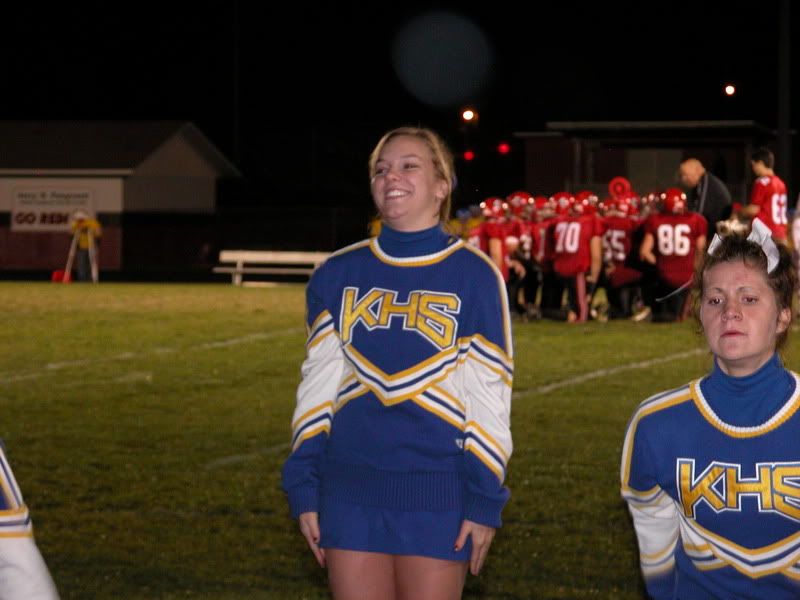 "If I'm going alone, I'm not doing the camera thing, she can make it a week without pictures…"
"Hang on… I'm getting a jacket, I'll sleep in the backseat on the way down…"
Yep, this was the exact conversation that took place Friday night. And that's her dad. He photographs every game she cheers at. We sat in the front row of the bleachers. After the game, Chelsey even said, "Mom, my friends were asking why Dad was smiling and laughing…. I told them… He was watching me…"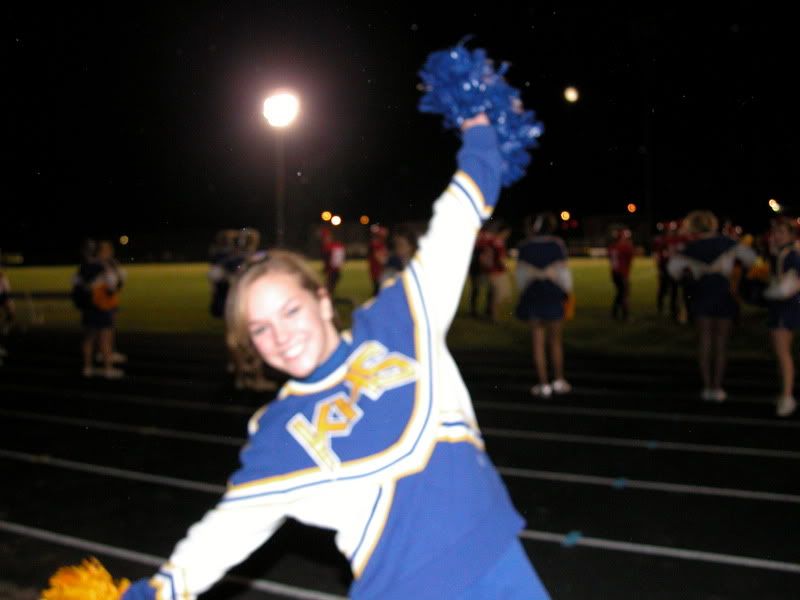 Enough said, that pretty much sums up Friday night.
The weather was splendid all weekend---Middle to upper 60's. I tackled the inside of the house on Saturday, Don worked outside and Chelsey worked at her job. I got my Sunday school lesson finished. How do you teach four year olds about Faith – believing in something you can't see…? I'd like to take credit for the idea, but I got it from
Tracey
… We filled the pouches with flower bulbs and talked about how they don't look like flowers and after we bury them we can't see them, but if we have faith in the spring they come up as flowers.
You can't see God, but you know he's there. They had fun picking out the bulbs and making the tags. Kind of cool. Chelsey says – "Mom, they'll never get it…" Maybe not, but maybe there will be a small message there for their parents, you never know.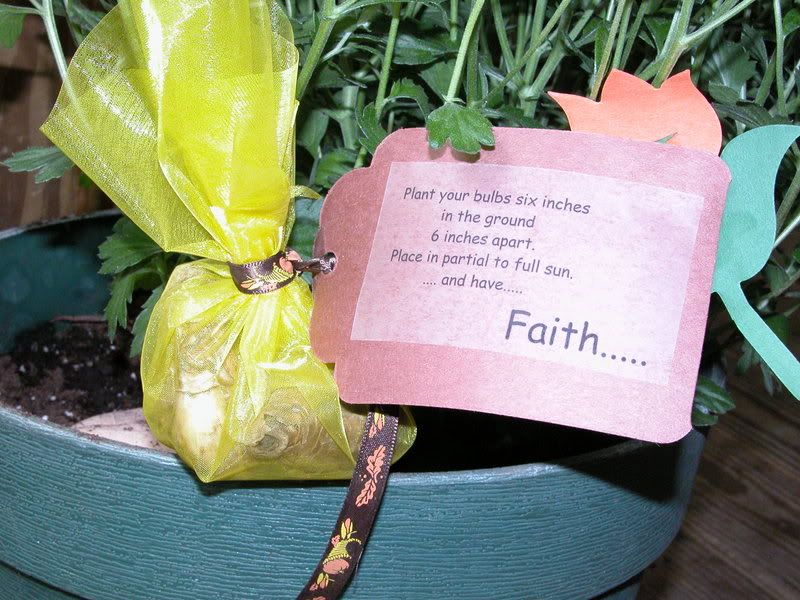 Other than one chance of a freeze that didn't happen, our fall has been just beautiful. I guess the only perk in planting your garden surrounded by trees, is that they kinda protect it. Many years, I never get full size ripened tomatoes because of the weather. There have many years, I just plant the cherry tomatoes, because at least they will turn red on the vine.
Look at the harvest this year…..
I'm going to be late for work….more later---
Gratitudes:
1. Eric's safe travel with friends this weekend
2. A friend's quote: "The reason we love dogs is because they don't talk.." I must have thought about that several times this weekend when I wanted to complain---- and then I decided not to.
3. Quilting Friends, sharing the quilts they made with their own hands….