Well, the weatherman got it right this morning.... Raining and cold... well 52 degrees.... Just kind of makes you hug your coffee mug closer. Here's my mantle this season...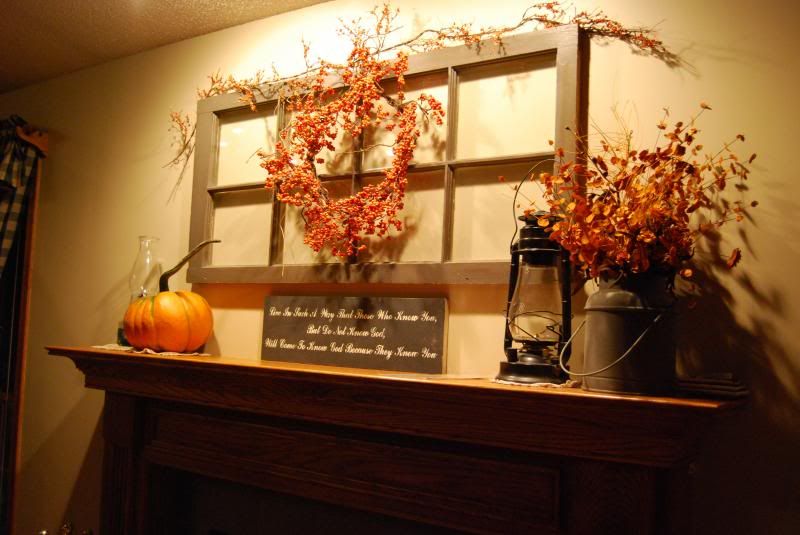 That's a real pumpkin. I found it along a road side stand.... My pumpkins didn't make this year.
And the other side is a bouquet-- compliments of Mother Nature.
Plans for the weekend---knock out the chores-- quilt, a baby shower, football, get ready for Eric.