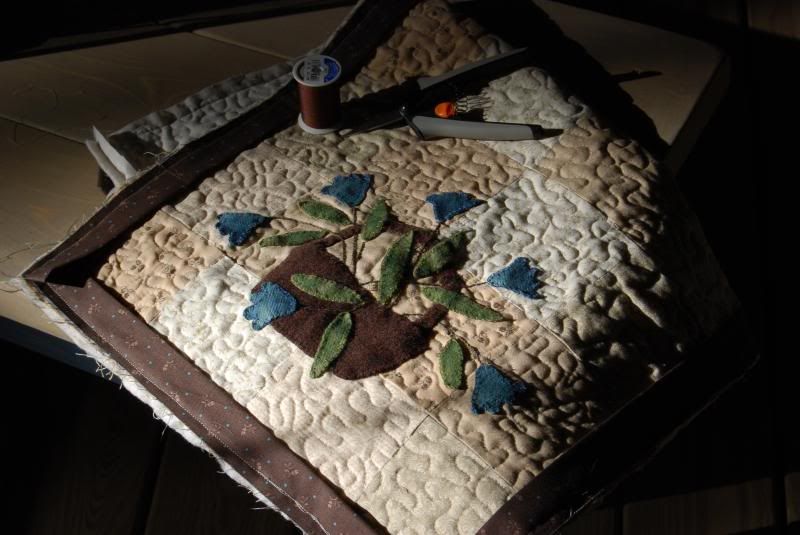 Put it down... get ready for church...
It would be easy to never leave this spot on sunny mornings. Hopefully by this evening this will be on my breakfast table. This is a Primitive Gatherings pattern -- doubled in size -wool onto cotton backgrounds.
The thermometer hasn't seen 80 degrees in over a week. But I sleep with the windows open every night and a quilt on my bed. The other night I awoke at about 1 am to rain and the sound of raindrops on metal gutters just singing away. I smiled. Rolled over. And went back to sleep. Better than lullabies.
I made blueberry bread yesterday. So keyed up about having muffins earlier in the week and yet having another cupful ripe to bake with I forgot to photograph.. Who cares about diets... the blueberries make it 'good for you'. I can just about justify anything if I try hard enough.
Days getting shorter.... I intend to make the most of this last month of summer.....