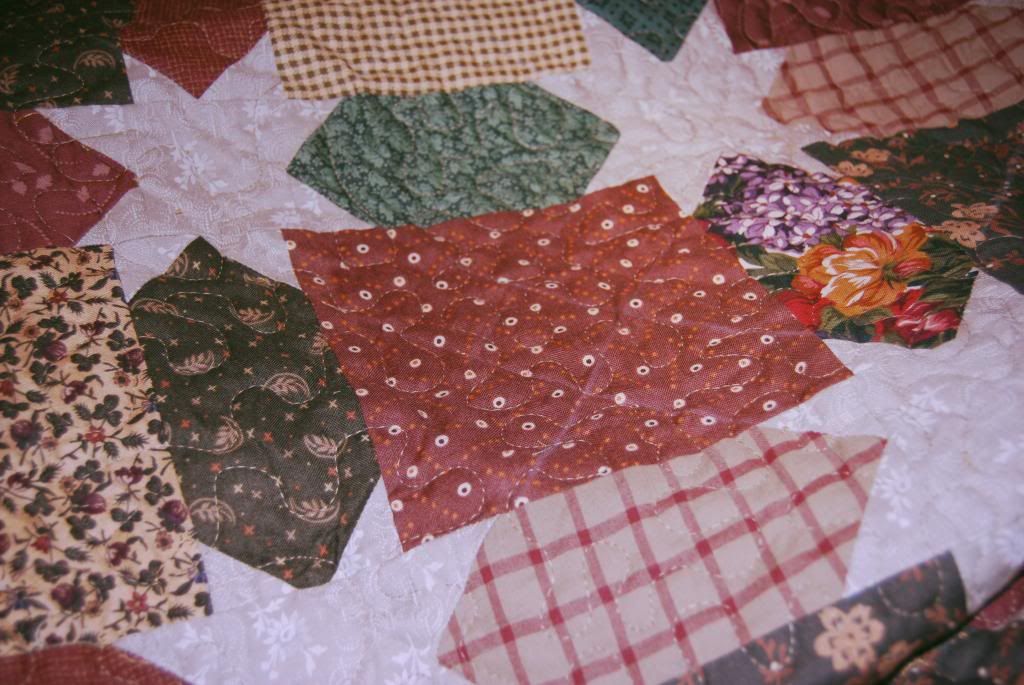 The Machine quilting is complete. I need to wash out the old marker lines. But I'm tickled it's done.
One for the books--- a collage of fat quarters..Not my favorite quilt but a great one for keeping someone warm at night.
It reminds me not to quit and give up on pieces-- no matter how old they are. I'm going to work on a brand new piece next...then back to finding another UFO.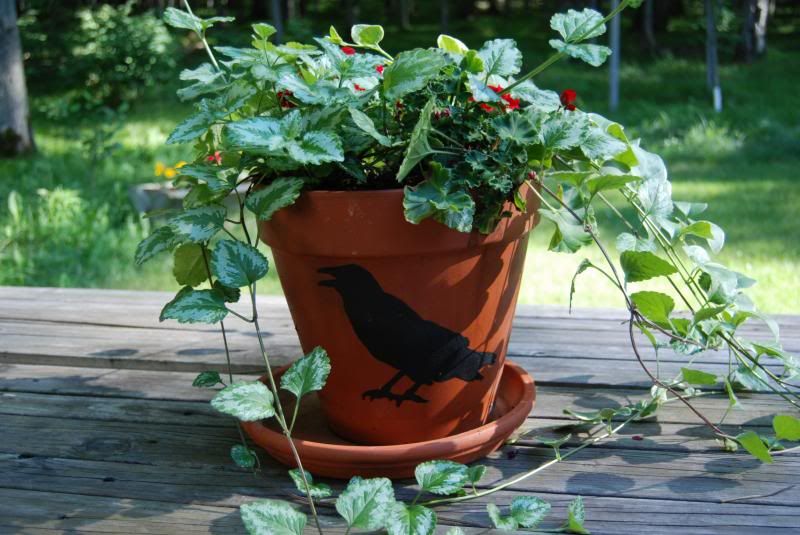 Summer is flying fast. We're losing 2 minutes of sunshine a day...yuck...
I find myself looking for any excuse to be outside. I live on my porch-- where I'm typing right now. Weeding the garden, watering flowers, running my pups... reading a book. Just to listen to the woods. Lawnmowers are completely insulting - unless they are push mowers...somehow they fit the picture.