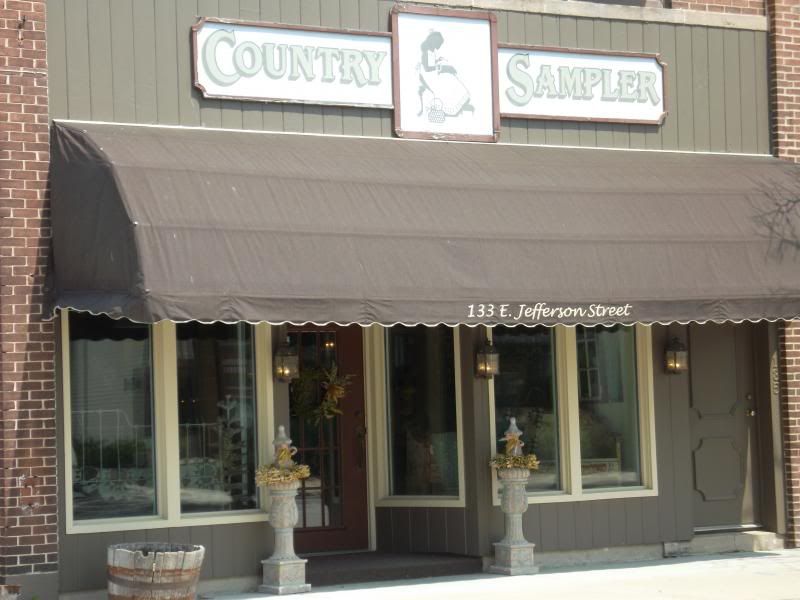 Definitely one of those 'Bucket List items' ... I visited Country Sampler in Spring Green WI a couple of weeks ago. I spent two hours wishing and visiting with the Shop keeper in this wonderful quilt shop. It's a shop that honestly stays very true to their style of quilting. When you walk in -- it's like coming to what every quilter calls 'home'....
I knew I may never get back to Country Sampler again -- I wanted my purchases to count. Hardwood floors full of shelves holding bolt after bolt of fabric made the choices tough. They had beautiful samples -- no photos allowed--. The photos would not have done them justice anyhow.
Then I wandered down the basement stairs to dark, Dingy room filled with clearance items. There she sat --- all alone--- markdown down several times.... with her tiny feet, wooden wings and rumpled dress She just sat there. I don't go for the really primitive hand made stuff. ... But she was different. I don't know if she's a Christmas Angel, or A Harvest Angel, or maybe a Garden Angel....but I did know she was definitely being taken out of that basement And coming Home with me. I had several other things picked out ... but back to the displays they went because she was more important-- something I would always have to remember the visit.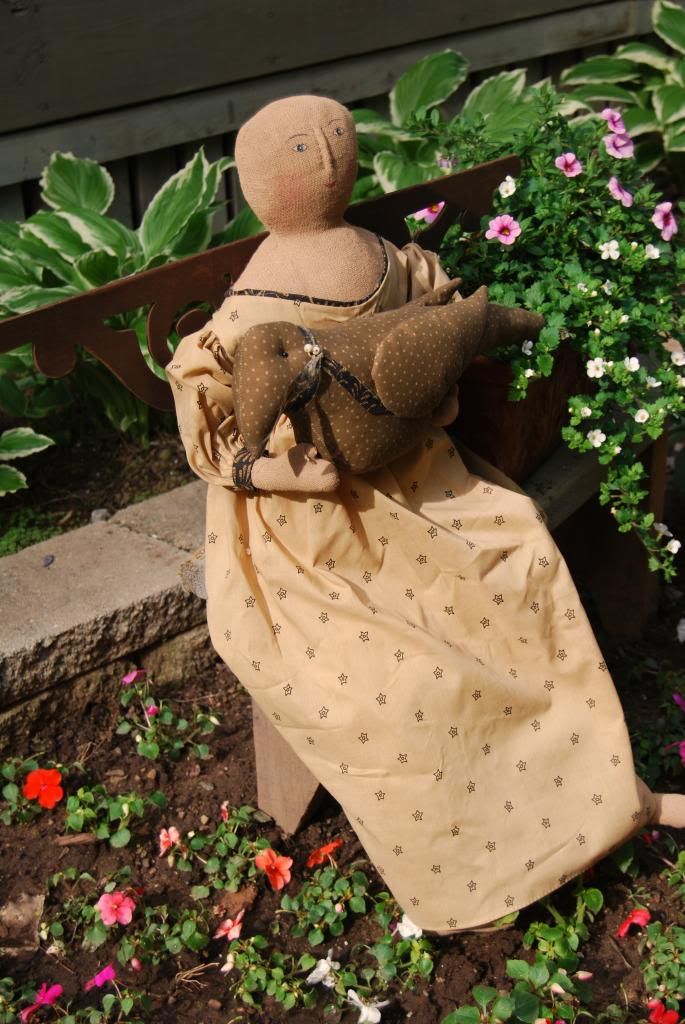 Also in the basement were candlesticks marked to five bucks a set. I purchased the small kit from the door's entryway. I haven't decided whether it was the pattern or the reproduction fabrics--but I'm certain that purple ribbon that had something to do with the purchase.
Hungry for gardening, some sort of spring, and definitely anything green outside--- this was my last item.
This photo book finds beauty in the small things...
If you ever get the opportunity to visit this quilt shop-- do it... it's worth the drive, the flight, and the miles it takes to get there.....