It's early. I'm here with my mug of coffee (in my new mug) and my keyboard. I've got a few minutes before heading out the door to work.
I've been working on UFOs, but I took time out to make this to help chase winter of my house.
It's from the book Simply Charming. Easy, fun, and completely made from leftovers in the scrap box.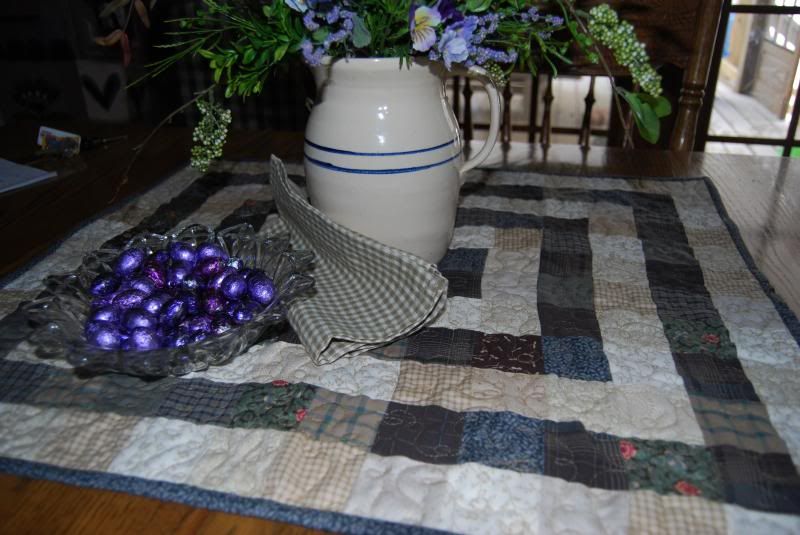 I'm a Dark chocolate junkie. I know winter is almost over -- but we've really got a l o t of snow.