Rough day at work--- Garage door is stuck... Ripley tore up a pine straw wreath-- Hurry up weekend.
I loved burlap table runners from the moment I saw them. I finally made myself one. There's all kinds of printed burlap out there at fabric stores, but alas I have.... Walmart. Here's my spring time table.
Muslin ruffles really don't work for me so this is my choice.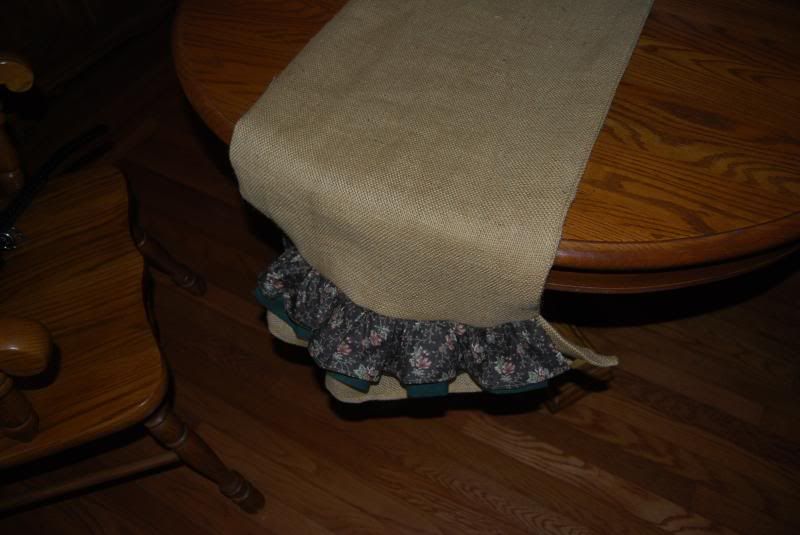 and a close up of the fabrics.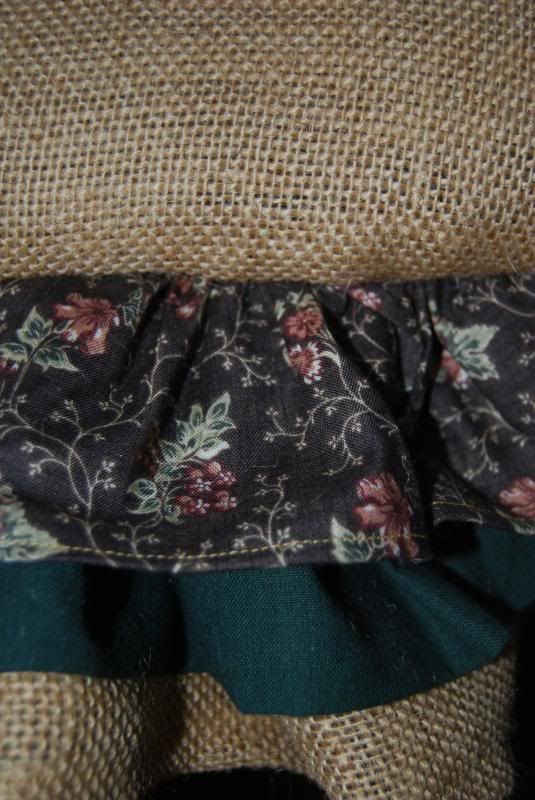 I really like them.... Onto the weekend.