I've got two projects on the counter in my sewing room--- Borders that just need completing. But I'm doing this....
Love...Mamie
.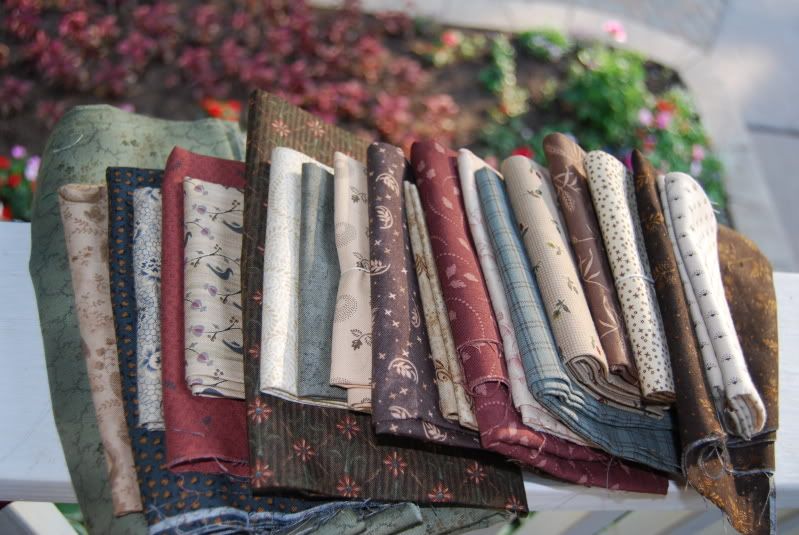 Here are my fabrics....
If they seem too dark I figure I can lighten it up some with the solid border pieces. I may have to give up sleep to piece this together---But I've decided that's what I'll do without.... It's going to be fun.
I think the colors work for me...It's the right balance of Moda, Jo Morton, and Thimbleberries. 30's prints would be tough--as I don't have any. A cute little modern red and aqua piece would work, but it would just sit on the shelf as my home has none of those colors. So my quilt will be the Northwoods version of --Love...Mamie.
Life's been crazy--- My father has been real sick. Gardens, flowers, kids, pups....I'll post more later-- But I just wanted to commit to this project....