Last night I completed step two of the Love...Mamie quilt. My fabrics are picked out and now they are cut out as well. This is a big step for me. I love fabric for the sheer beauty of it. Cutting into it is huge for me. Yes I know-- if I use it-- I'll enjoy it more often, but I never want it wasted. And there's nothing to cure a bad day at work like a stack of a couple of fat quarters sitting on the cornerof your desk.
Nightly I make rounds outside with the pups and I thought I show a couple of pictures.
This is a basket of Sweet potato vines and petunias. There's a volunteer chrysanthemum that came back from last year that I couldn't bear to pull up. If it can survive a U.P.winter is deserves another chance to produce flowers.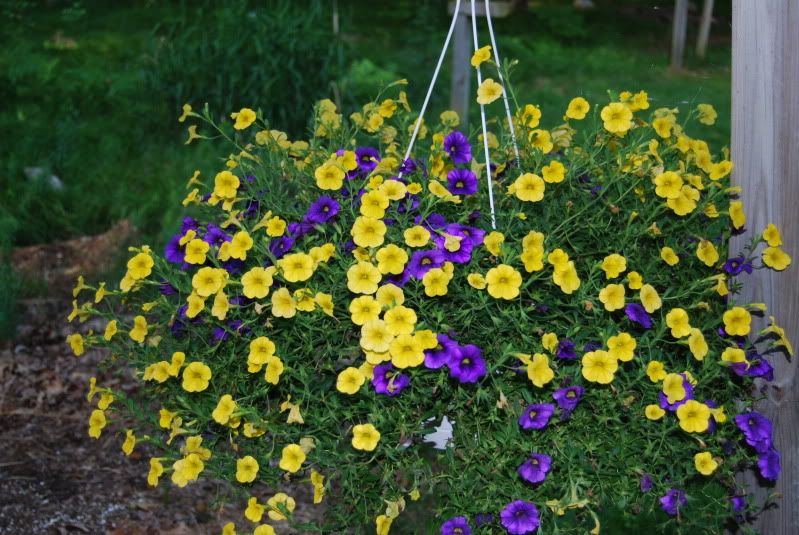 This is on my bird feeder post. Looks like LSU flowers for my family back in Louisiana.
Time to get ready for work....Hopefully more quilting tonight....