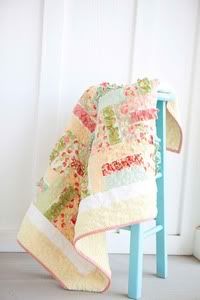 This is the
photo
that started it. I loved the quilt from the moment I saw it. It was a Rail Fence pattern--- only better. I had planned on making Chelsey a quilt for Christmas. I had even purchased pattern and fabric.
What at one time seemed like a federal offense is now pretty common with me. I changed my mind and decided this was the quilt Chelsey needed.
So here is the fabric---
Not what I would have chosen for myself, but the quilt is not for me. It's for a fearless twenty one year old-- Incredibly brave--- more than I ever would be.
The blocks have been made
It's going to be bigger than the pattern and I haven't decided on the borders.
Yards and yards of ruffles have been hemmed.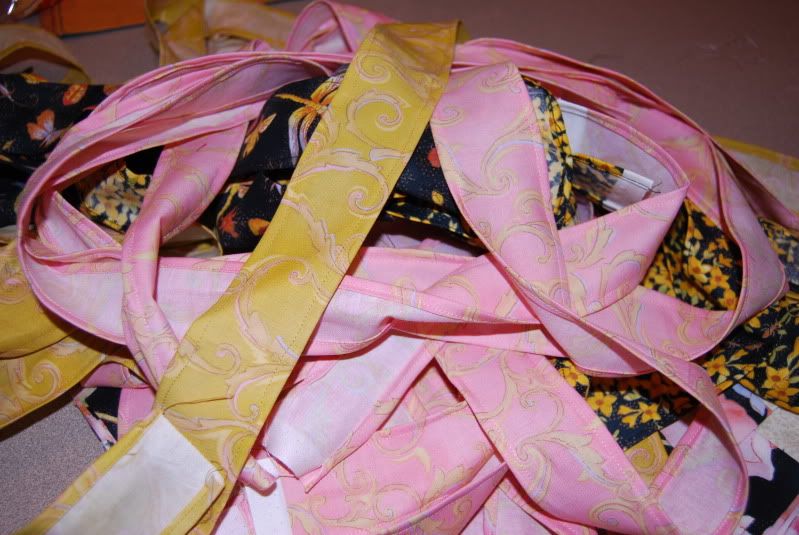 And now the fun part begins-- The ruffles.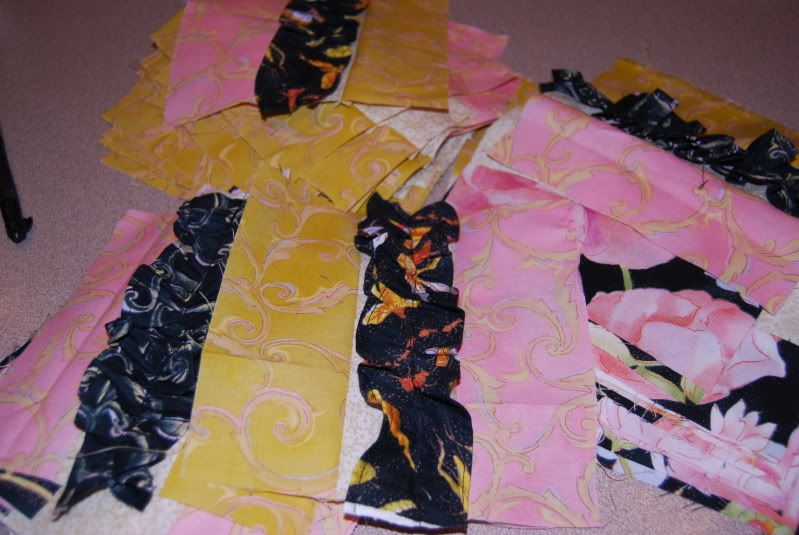 Tons of chores to knock out tomorrow... but hopefully more ruffles will be made.