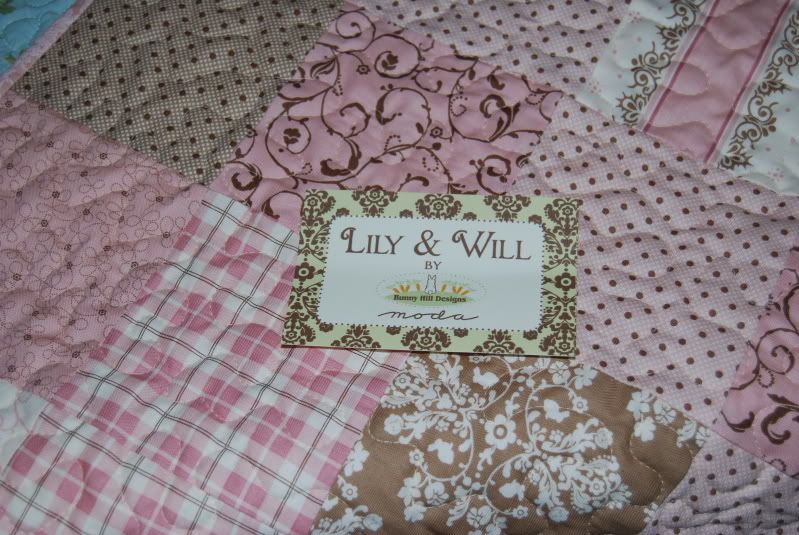 I got a layer cake of Lily and Will by Bunny Hill Designs and used half to make a baby gift for a friend. I had plans for a really detailed, complicated pattern, but Chelsey showed me this Patchwork Pottery Design and we each made one. It was easy and fun--- and sometimes easy and fun is good. It's even great.
We had our first official snow on Sunday evening. We took the pups running in the woods. The flakes were the size of quarters. It was way too pretty to stay inside. This snapshot was taken as I pulled out of the driveway on Money morning about 7am. I wanted to remember that sight.
That photo reminds me why I work....and what I have to come home to.....
Gratitudes:
Eric coming home this weekend
Chelsey feeling better from the flu
Our icemaker---remember those old metal ice trays?!?!?