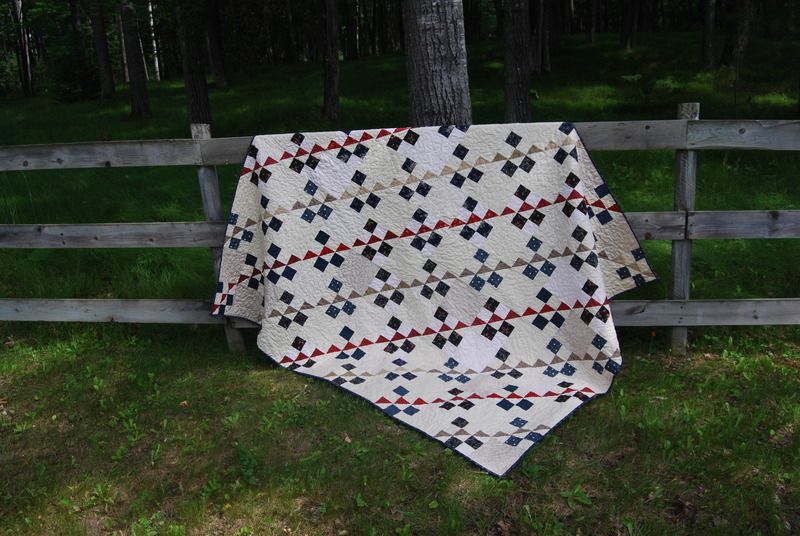 She asked me to make a signature quilt for her wedding. It just needs to have a lot of white space... for 300 people to sign.... There will be plenty of burlap and lace... Navy bridesmaid dresses. Quilting is a really personal thing for me and the thought of being judged by 300 people made me nauseous,but it was for Courtney.
It's made with Edyta Sitar's pattern Journey....Loved the name.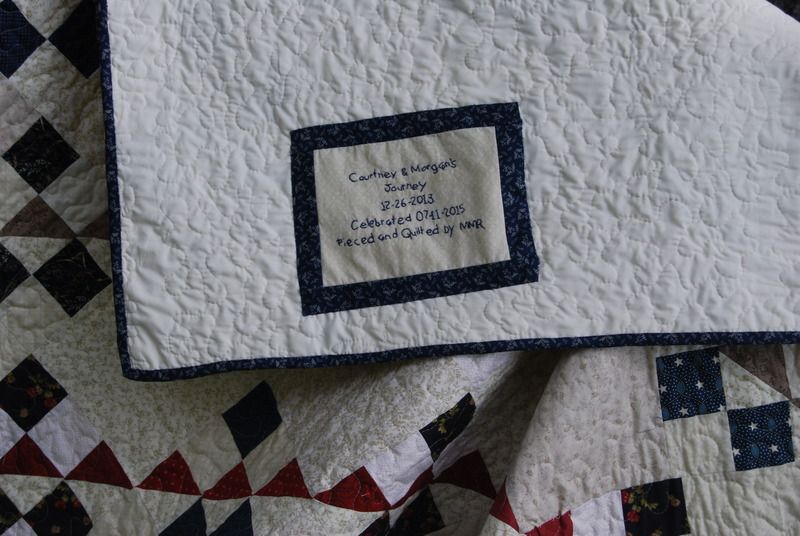 I embroidered the tag on the back. They were married in a courthouse because it affect his tour of duty in the service and now they are having the ceremony.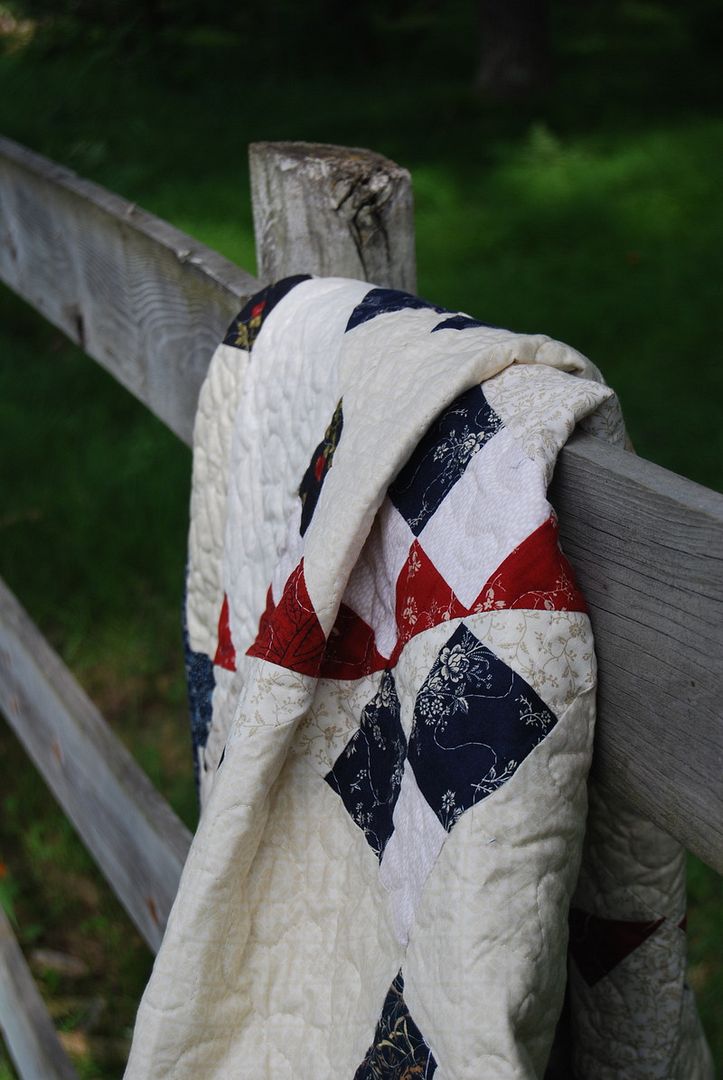 Quilting has been slow. We've been remodeling our kitchen. Exhausting, but so worth it. Life is busy.