Yesterday was my birthday...My kids are coming home from school to celebrate tonight. It was a nice birthday, quiet like I like it. My gift from Don--- My quilt journal in print for 2006-2009.
We've had 18 inch snow storms and 70 degree temperatures since my last post. Work, Kids and pups are all doing well. We have Saint Patrick's Day tomorrow. Though I feel it's a pretty safe bet that we still have more snow in store for us-- I have taken down all the snowmen quilts. I'm completely ready for spring.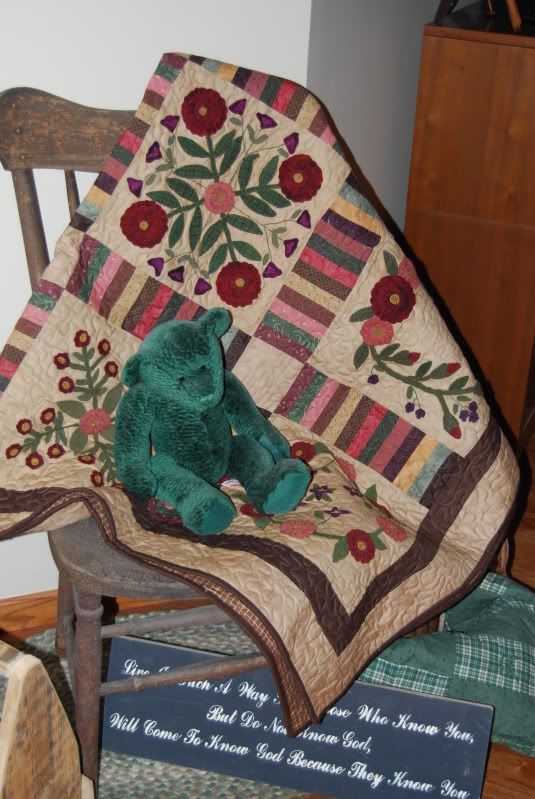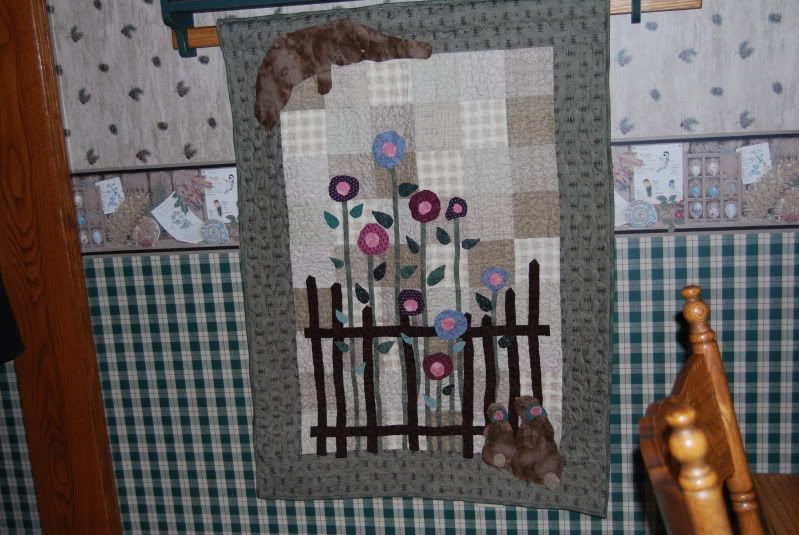 Last fall I finished this quilt and binding it in October I was really unimpressed..but for Spring...I love it in my Kitchen.
Eric Graduates in May. I had told Don that I was planning a quilt for him. Chelsey had told me that since he lives in the same town with her now he's realized the quilts I have made her.
"Mom, he knows-- He's keeping track..."
So I thought I better get busy. Don asked if I had talked to him about what he wants---In true Melanie fashion--- I had not. I was just going to make him what I wanted him to have. I had even pulled fabrics...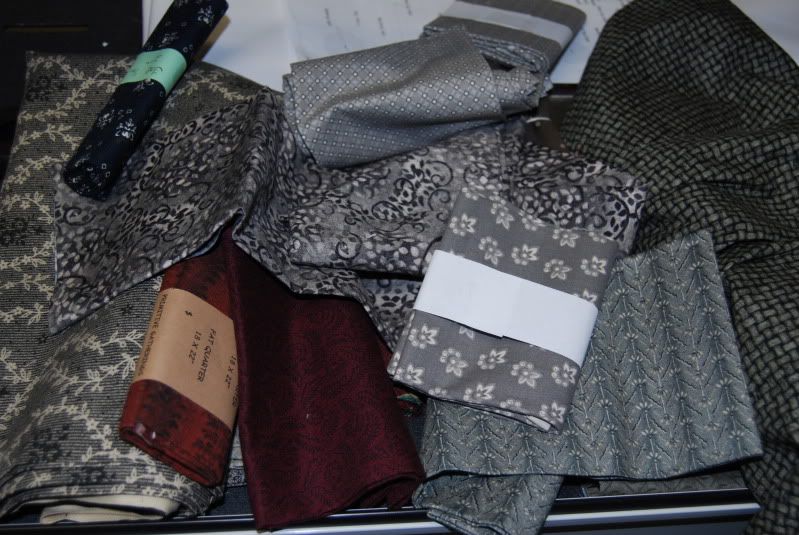 I had been saving gray prints, but now they were going to be Eric's quilt. I thought about what Don had said--- Maybe I should talk with him. So I did. His response:
"Really Mom-- could you make me one of those Monochromatic quilts???"
OK--- after I picked myself up off the floor that he even knew what a Monochromatic quilt was.... I was fine. I broke the fabric purchasing rule because I felt like this was important enough. I'm totally out of my comfort zone but this is what I purchased: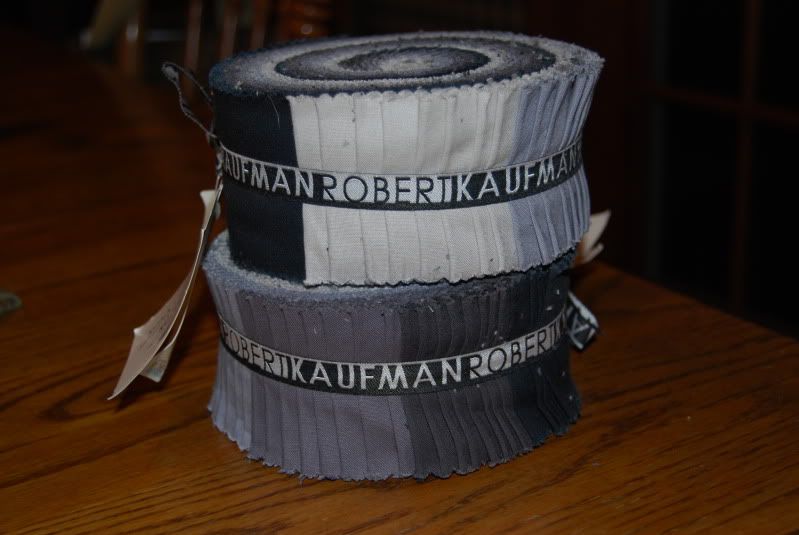 We'll keep you posted on the progress....
Gratitudes ---
The green grass under the snow
A reason to tuck away the wool jackets
My first Robin of the season....