While I may not have bunnies in my garden--- I caught birds playing in puddles after a good watering. I have to watch Ransom because he snitches the blueberries. My wool class with Lisa Bongean taught me to save even the smallest of scraps because you never know when you can use them. Everything but the bunny gray was made from left overs.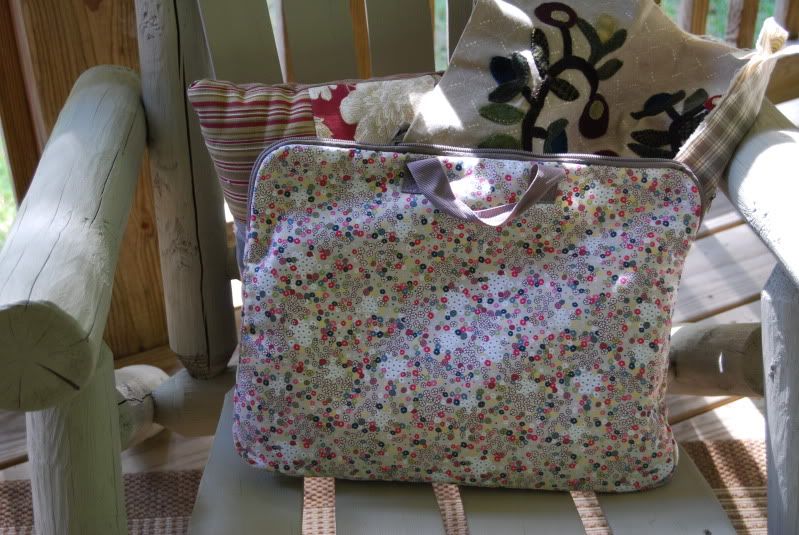 I went to a
Thirty-One Bag
party for a friend's daughter. I saw this-- and knew it really wasn't a laptop case but a quilt block bag. Comfortable enough at work now, that when we travel to inspect machine shops-- I bring along hand stitching to not waste time in the vehicle.
So last Saturday's mail comes. Don says--,"I checked it when I cut the grass-- nothing much... We can get it after church."...This is what was in the mail.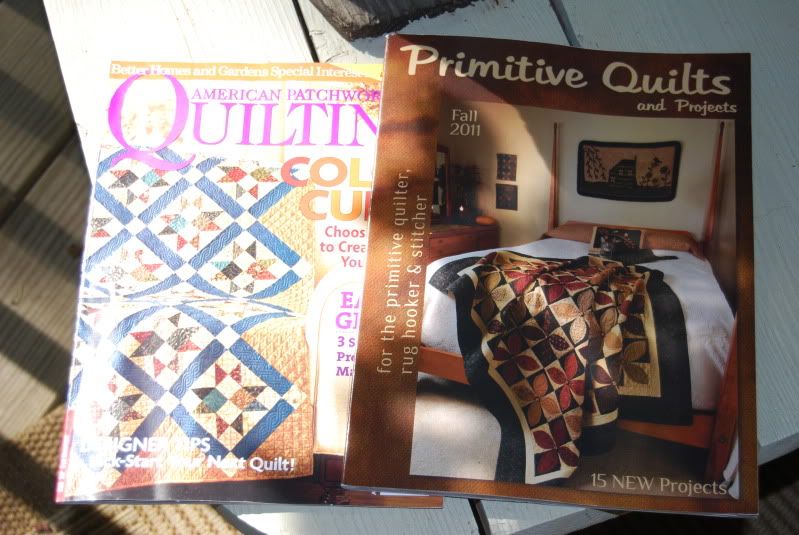 Obviously his definition of 'nothing much' and mine are completely different...
Gratitudes:
Chelsey checking in-- Busy with Summer life
Eric---Healthy and Running in the Warrior Run
Sleeping in on a Saturday.