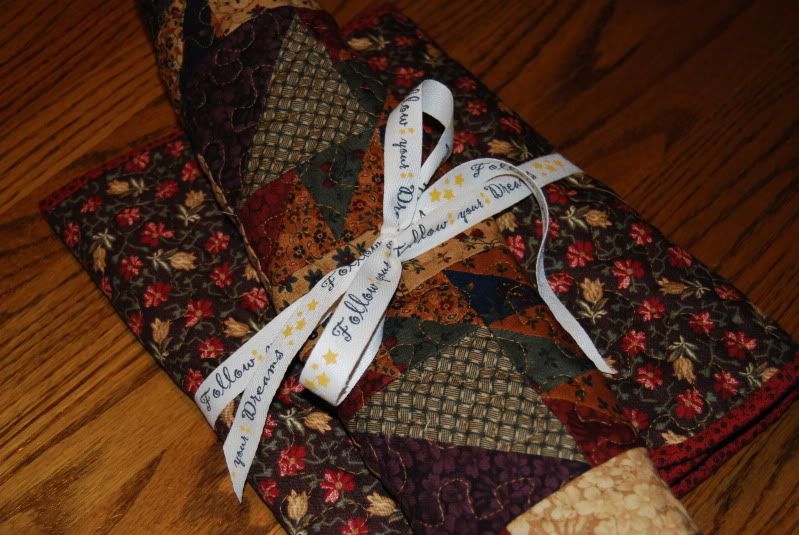 Monday Morning --- early…I enjoyed another three day weekend…..the last one for a while.
I have a friend that just had double knee replacement surgery. She owns a florist, so something inside me just won't let me send flowers to her. A neat lady, she'll go to a nursing home for two weeks for extensive rehab. It's close to work, so I plan on visiting her this evening. I spent the weekend quilting a couple of things for her.
The table runner is called Baskets of Blessings from This N That. And I used Kansas Trouble quilters, A Quilter's Garden charm pack for the design. It's a little darker than I would have hoped, but I think it will go well in her kitchen at home. The journal cover is made from Thimbleberrries fabric left over from another project. She'll have something to make her lists on -- lists of projects to do when she gets home.
The label on the back is my favorite part. The fabric on the backing puckered just a bit, but no one will ever know because it is hidden under the label.
Gratitudes:
Good health over the holiday.
Warm covers at night
A Refrigerator stocked full of leftovers (No cooking after a hard day's work…..